$9.99
Regular price
$19.99
Sale price
Unit price
per
Sale
Sold out

Perfect for Body Exfoliating: Exfoliating washcloths are great for cleansing and exfoliating full body. Paired with soap or body wash, which can effectively remove dirt, oil, and dead skin cells from your skin, leaving your skin smooth and healthy.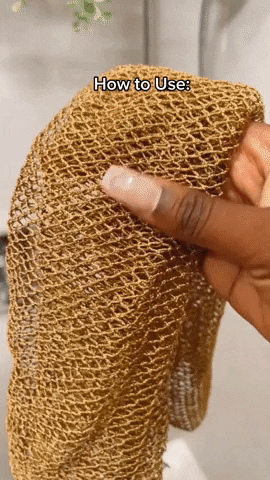 Soft & Quick-Drying: Exfoliating bath washcloth is made of light nylon fabric, air dries quickly and completely. Softer and more sanitary than a loofah, but still textured for the exfoliating body.

Longer Size: Our exfoliating washcloth towel is longer than a normal washcloth, approximately 35 inches / 80cm in length. The long design makes it easy to reach all areas of the body like the back, feet.

Suitable for Family Members: The Japanese exfoliating washcloth is suitable for each family member to wash body, provide a more comfortable and enjoyable bathing experience. Note: don't recommend for baby using and do not use the bath towels on the face or delicate areas.

Specification
Material: Nylon
Size: 30 x 80cm
Main efficacy: deeply clean skin
Suitable for quality: all people
More Details