$14.99
Regular price
$25.80
Sale price
Unit price
per
Sale
Sold out

The Ultimate all-in-one Headlamp
The Silicone Sensor USB Headlamp is the new standard in high-performance rechargeable headlamps. It's perfect for all kinds of activities such as running, construction, home repairs, and adventures alike. We handle the light so you can focus on the work.
The wide viewing angle illuminates more than what your eyes can see so you will have zero blindspots.
Unique Wave Sensor
Easily control the lights by waving your hand around the sensor. Just wave across the sensor and it turns ON/OFF - in an instant. This will eliminate the need to constantly adjust your headlamp to illuminate specific areas, allowing you to stay focused.
Features:
💡

Ridiculously handy work light. Great for joggers, cyclists, camping, fishing - in fact, if you're someone who is ever out at night, you need the High-Beam Wrok Light.
💡

Super-bright LED: Really lights up the space in front of you, leaving your hands free to get on with the job.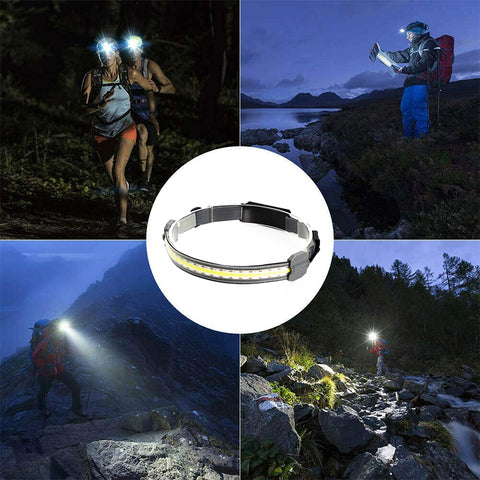 💡

Wide angle flood light effect: No straining your neck and moving your head around to move your spotlight. Full flood light effect.
💡

Recharge with USB: No need to waste your time and money buying extra batteries! Our LED Headlamp has a built-in lithium-ion battery, you can charge it with USB cable.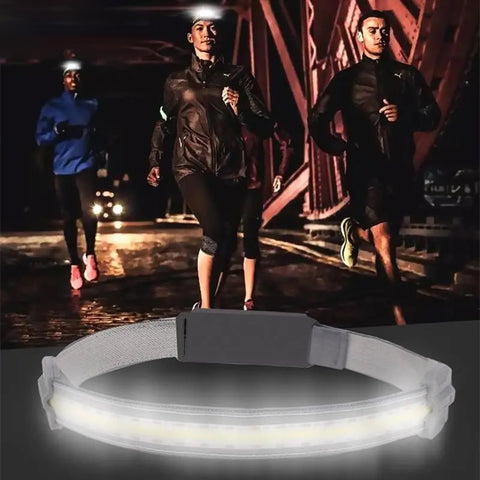 💡

Amazingly Light & Comfortable: Weighing in at 65 grams you'll actually forget its there.
💡

3 modes plus Front and Back lighting: 3 modes - High power, power saving & emergency beacon.
Specifications:
Package includes:
1×Silicone Sensor USB Rechargeable Headlamp
More Details