$12.99
Regular price
$19.99
Sale price
Unit price
per
Sale
Sold out

Stop popping pimple with your fingers!!!
Popping your pimples with fingers never helps, it only makes your skin look worse.
So what can you do? There's a solution!
POINTED TWEEZER - Suitable for removing keratin plug beside the nose and blackhead.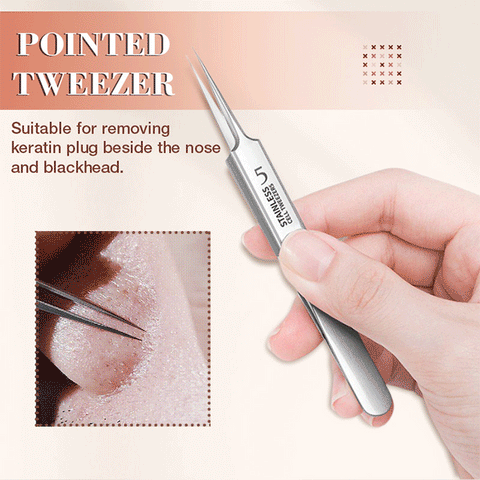 45°DIAGONAL TWEEZER - Suitable for removing acne & keratotic plug on the chin/forehead/cheeks.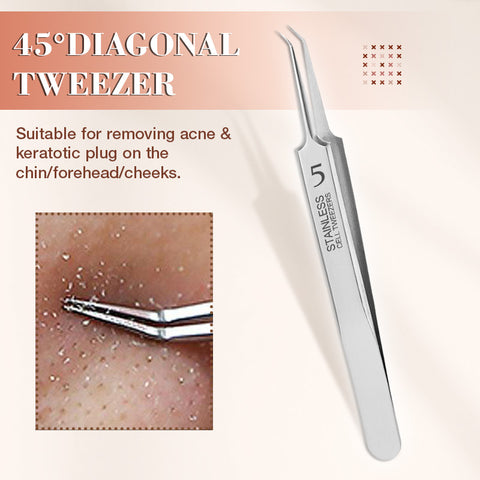 HOOK-SHAPED TWEEZER - Suitable for removing acne on the skin surface & sesame-sized horny-plug.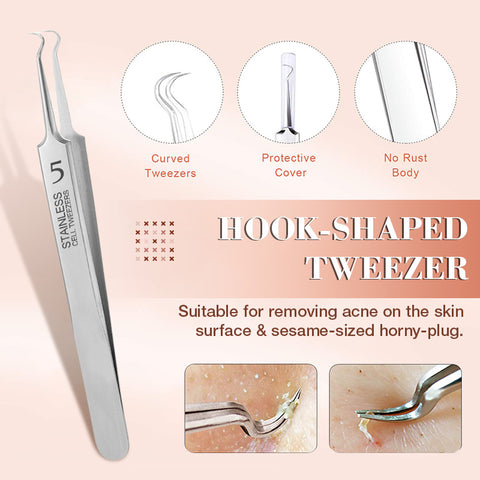 EASY TO OPERATE - The unique shape of the extractor allows the user to squeeze out unwanted blackheads with clear visibility.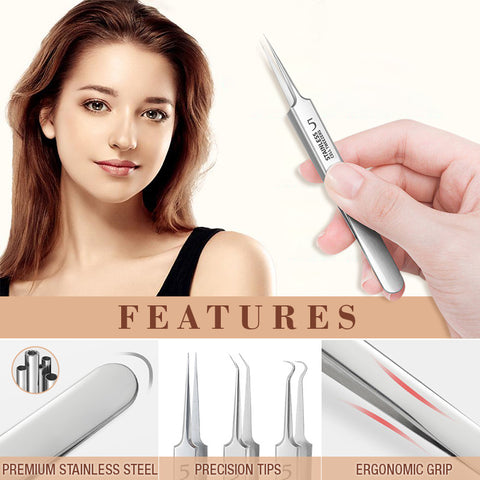 PREMIUM QUALITY - Resistant to corrosion and durable material. NOTES: After use items, please keep them clean wiping off with sterile cloth.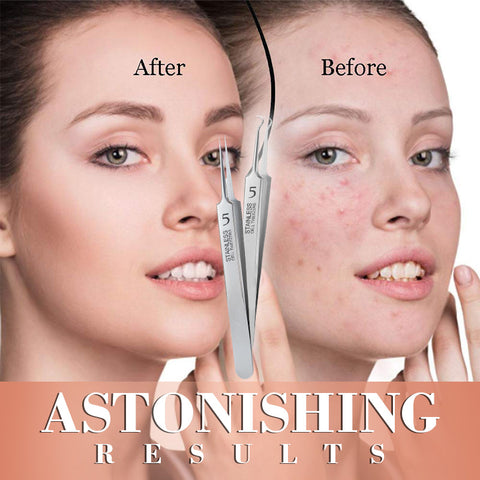 How to Use
With one hand, hold the tool with thumb and index finger, with the opposite hand, hold skin taut. Hold flat portion of tips parallel to surface of skin with tips placed on either side of visible blackheads.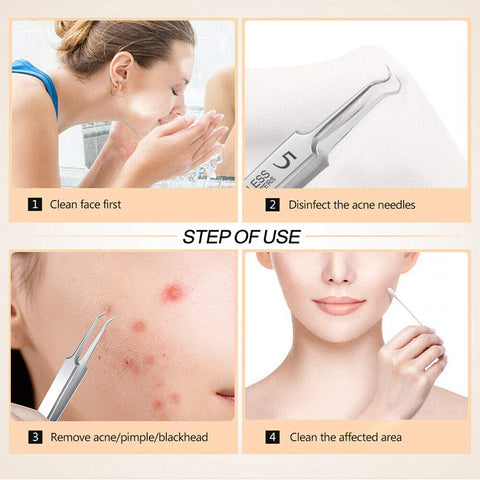 Specification
Material: Stainless steel
Size: 4.6*4.3 INCH
Style: 45°diagonal Tweezer / Pointed Tweezer / Hook-Shaped Tweezer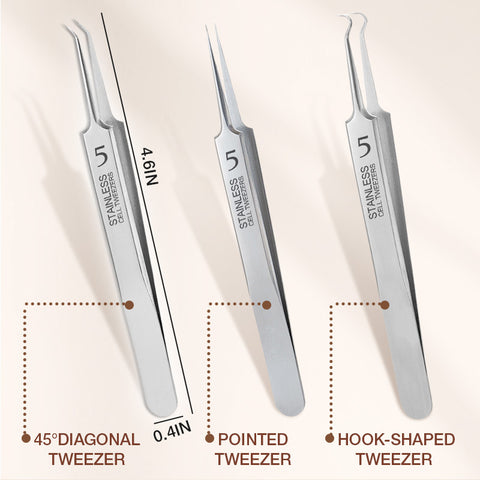 Package Includes
1 * Tweezer
Notes
Item is sharp and may result in undesired damage to skin if used in a manner not listed.
For use on clean skin and visible blackheads only. Do not use on skin that has not been washed. Do not use on broken and/or irritated skin including but not limited to acne, whiteheads, sunburn, psoriasis, eczema and/or any other skin condition.
More Details